Buy colorful, nature themed, limited edition block prints for a calm home
Colorful and Calm -- Limited Edition -- Peaceful Life
Hand carved woodblock prints and letterpress paper goods made to bring color to your life. Be inspired by colorful prairie plants and little critters as they welcome in a sense of calm.
Bring Color to Your Home

I know what it's like to have bare walls and boring, dull rooms. In my home, I look to make my spaces calm and enjoyable with colors and peaceful nature themes. You deserve colorful and calm self-care wherever you live (and work!)

Make Your Home Colorful & Calm

Limited Edition

By creating limited edition prints, I guarantee that your colorful and calming artwork is handmade and will remain extra special. If it has an edition number on it (e.g. 3/10), that print was made only so many times and will never be made again.


Buy Limited Edition Prints

Give Peace

You can bring a sense of calm for people and places that need it most. I've created prints to raise money for Rockford's sister city Brovary, Ukraine and for a local rare gravel prairie called Bell Bowl Prairie.



Bring Peace to Others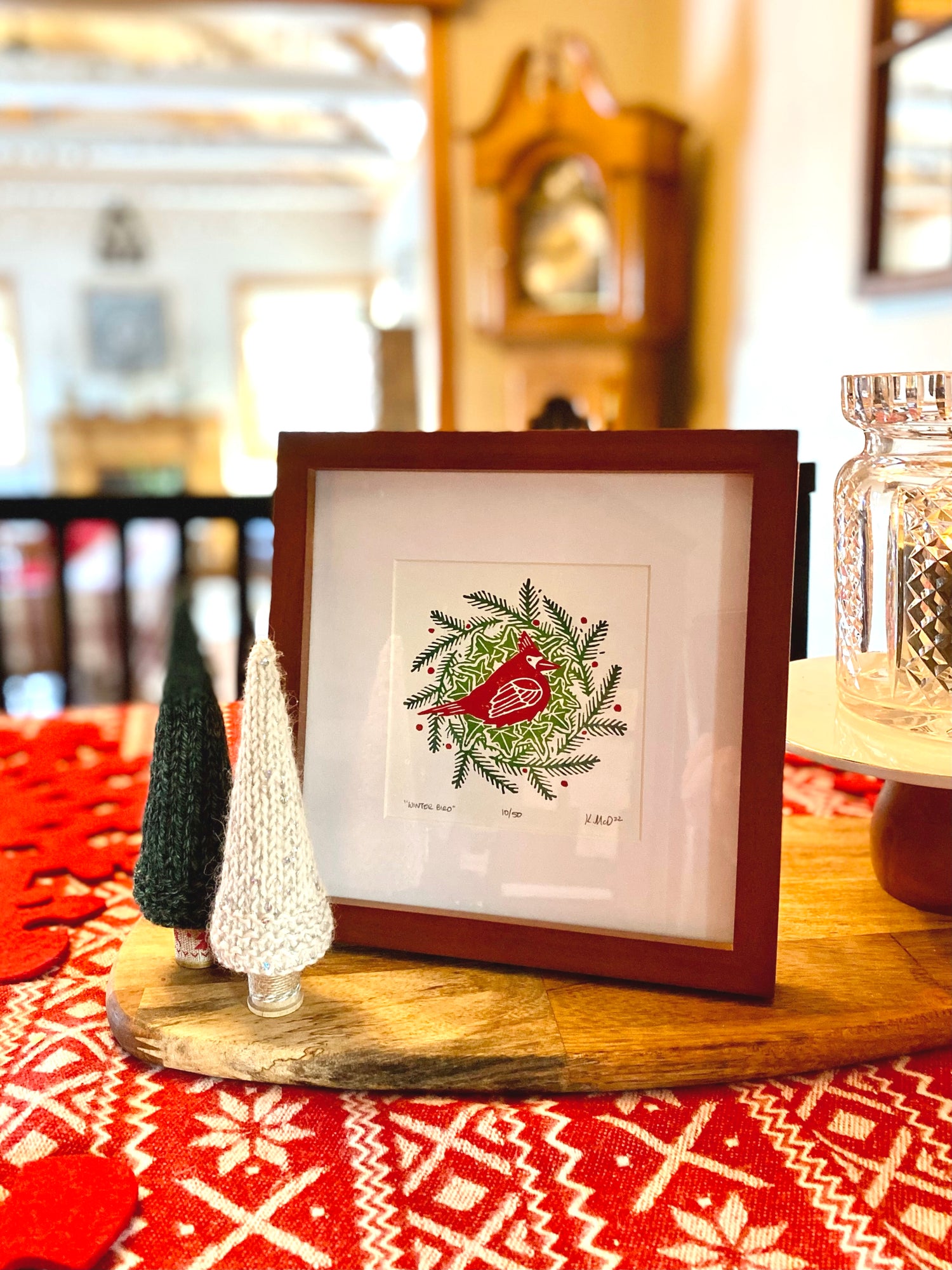 "The lovely cardinal in this print gives me such a feeling of beauty and pride especially since it's the bird of our state."

- Lois S.
Buy this print