Education and Printing Presses
I graduated with a B.F.A. in Printmaking from Northern Illinois University in 2010 and have been a self-employed artist ever since. In the past I've printed my hand carved woodblock prints by hand or on an old Conrad Dickerson Machine Press out at my in-laws' farm - the location that inspired the name of my print shop. My new studio takes up a large portion of my basement at my home in Rockford, IL. I draw and carve all my woodblocks in the studio and print on three presses: a Provisional Press, a Kelsey 6x10" Excelsior letterpress, and a Jack Richeson relief press. My training in college did not even touch on letterpress so that has been an exciting new adventure since I bought my Kelsey letterpress in 2021. I love being able to incorporate the new press and wood type printing techniques into my current work.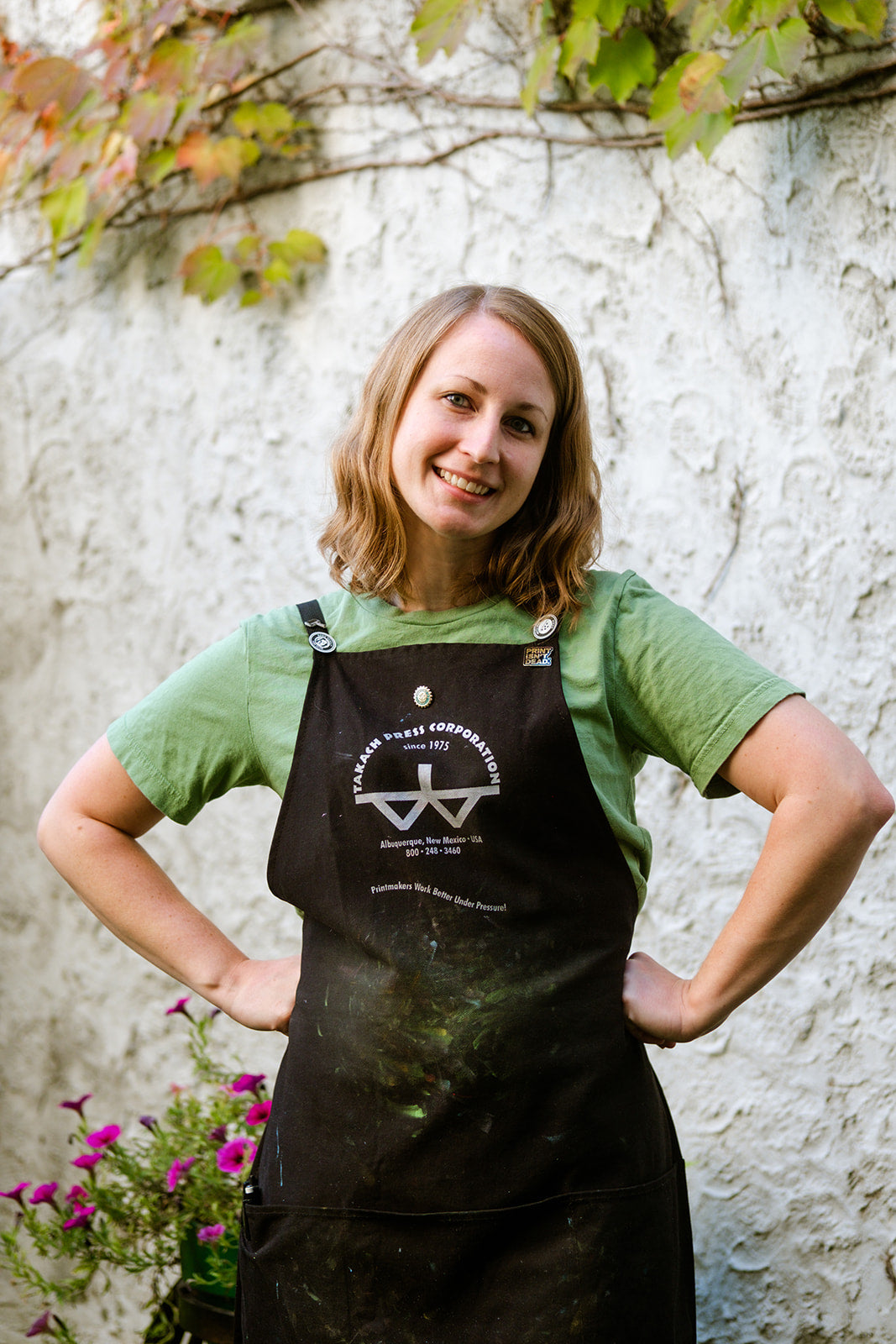 Inspiration from the Peaceful Farm
The original owner of the farm, where my father-in-law's printing press was located, is from the early 1800s and the owner was one of the first settlers in the area and a prominent figure in the local community. His name was Lemuel Fisk. The farm is out in the country, away from the busyness of the city so there is a sense of calm there. Some of the plants in my prints are inspired by native prairie plants that I have been able to identify in the back wild fields at the farm. Connecting my business name to the original owner of the farm, with a little feminine flare to it, allows that peacefulness to be communicated through my work. When you hang my prints on your wall or send one of my greeting cards in the mail, they will bring a little bit of that natural-space and peaceful feeling to your home and to your correspondences.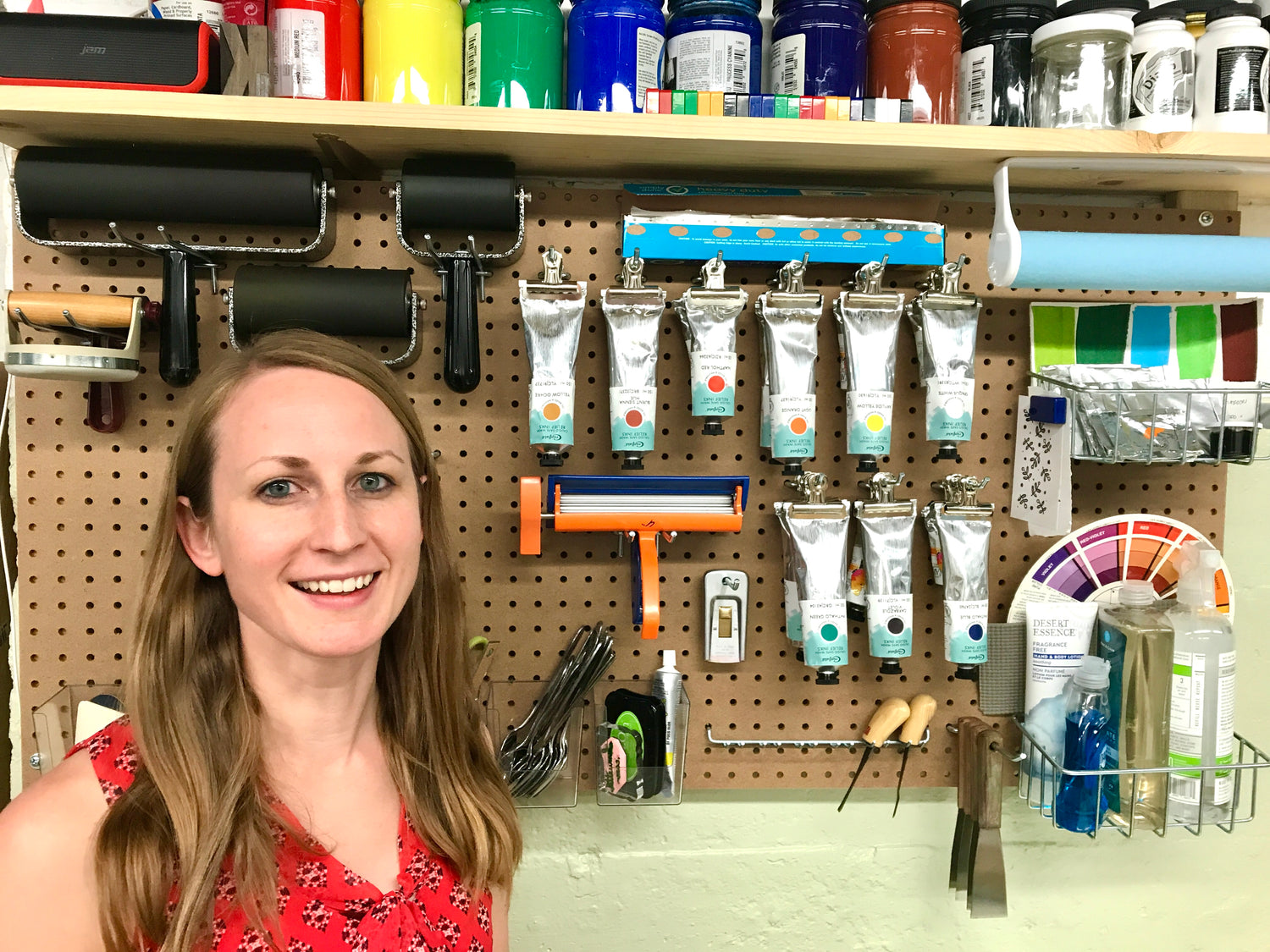 My goal is to be positive and to bring a little calm and happiness to you through my printmaking. Always happy, a bit quirky at times, but bright in colors. Thanks for buying from me and supporting a local artist! Your purchase will bring the peacefulness of the farm to your little relaxing corner of your home with colorful plants and little critters.

Kari McDonald